FRC position paper – Preparing for ARGA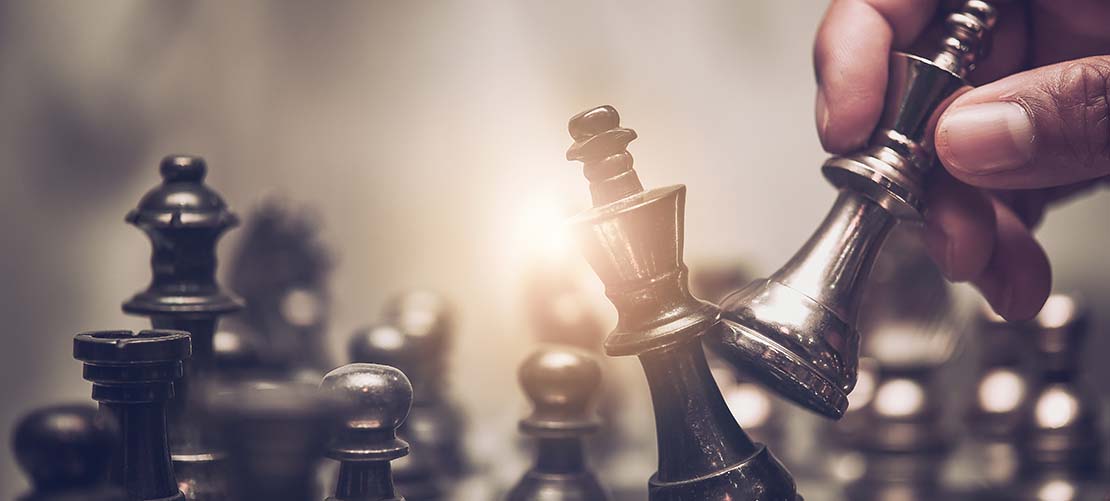 Introduction
The FRC has today published its position paper on its transition into the Audit, Reporting and Governance Authority (ARGA) to support the Government's reforms on corporate governance, corporate reporting and audit. The paper is focused on the FRC's Regulatory Standards work and follows the series of independent reviews on audit (Brydon), the audit market (CMA) and regulation of the audit market (Kingman). The paper highlights the FRC's focus on:
revised codes, standards and guidance including additional supervision and monitoring of them;
new expectations for the markets including the separation of the Big 4 audit practices.
The paper does address ARGA's new regulatory responsibilities for actuaries and local authority reporting. Notably, the paper does not tackle ARGA's additional remit for directors and those responsible for the preparation of financial statements, presumably whilst it awaits clear direction from the Government on whether (or in what form) these reforms will be enacted. Ongoing delay in this area will continue to hamper the Government's ability to effect real behavioural change around corporate reporting. Instead much of the focus remains on auditors.
The FRC does point out that reforms in these areas require legislation, which readers will note has not been high on the governmental list of priorities. In setting out their stall, the FRC are getting ahead of the curve and indicating their willingness to make their long-awaited transition to ARGA.
Corporate Governance and Stewardship
The current UK Corporate Governance Code applies to listed entities and those who adopt the Code voluntarily. The FRC is now focused on revisions to the Code designed to improve corporate governance including:
Additional support to encourage better reporting in line with the FRC's recent reports on Corporate Governance and Culture
Strengthening reporting on internal controls
Additional Board and Audit Committee responsibility for sustainability and ESG reporting
The inclusion of a requirement for Boards to consider expansion in audit market diversity
Changes to support the new requirements around malus and clawback
These revisions are proposed to take effect after January 2024 with consultation from early 2023. They will be supported by further guidance on Audit Committees, Board effectiveness and on Risk Management, Internal Controls and Reporting. ARGA will then take responsibility for the supervision and monitoring of Corporate Reporting, including around corporate governance disclosures.
Corporate Reporting
Whilst legislation on the changes to Corporate Reporting is awaited, the FRC will focus on guidance around companies':
Resilience statements
Fraud reporting
Audit and Assurance policies
Capital maintenance and dividends
Strategic reports (although sustainability will need to await government policy).
Despite these new requirements, the FRC says it is committed to simplifying Corporate Reporting with their "What Makes a Good Annual Report and Accounts" guidance and will continue to develop their case studies following Corporate Reporting Review interventions.
Audit
Despite all the focus on audit in recent years, the scope of an audit will remain unchanged. Instead, the FRC will focus on revisions to Auditing and Ethical Standards based on evidence it has gleaned from its inspections and enforcement. These changes include the expansion in their remit because of the proposed expansion of a Public Interest Entity (PIE) and the FRC's responsibility as the PIE Registration Regulator. The FRC's Professional Judgement Framework for auditors will continue as well as the FRC Supervision Division liaison with Audit Committees on best audit practice, in tandem with improvements to the Audit Quality Review process.
The key proposed changes to the Ethical Standards include:
The expanded definition of PIEs, which will include not only the current listed and other in scope entities, but also companies caught by the new 750 employees/£750 million turnover test, with a potential further expansion caught by the new IESBA definition
Auditor ethical responsibilities with Boards where there is no Audit Committee
Potential exemptions for sustainability assurance work from the prohibition on non-audit services
Changes on fees and non-audit services
New standards driven by supervision and inspections
Sustainability and ESG standards
The new Ethical Standards will take effect from late 2024 after consultation and will be of great interest to auditors given the FRC's increased use of ethical breaches in its enforcement cases, which increase seriousness pursuant to its Sanctions Guidance.
In parallel with the Ethical Standards Review will be the revisions to some key ISAs including:
ISA 700 (the auditor's opinion)
ISA 701(communicating key audit matters)
ISA 720 (responsibilities around misstatement)
ISA 260 (communication with those charged with governance)
ISA 265 (communicating deficiencies in internal controls)
ISA 250 (duty to report law and regulation breaches)
The FRC will also produce guidance on auditing internal controls and the Resilience Statement, whilst also developing a paper on audit market resilience and competition. The FRC's new supervision model will include review of the Big 4 audit separation projects and its use of expert reviews of audit as part of its supervisory powers. Meanwhile, its Professional Oversight Team will focus on the Government criticisms around current audit qualifications, training and skills.
Actuaries
ARGA will take control as a statutory regulator of the actuarial profession in relation to actuarial work that is of public interest. Implementation of the new regime will include:
Defining ARGA's scope based on a public interest test
Review of the FRC Technical Actuarial Standards
Creating a monitoring framework and oversight scheme
Review of the Actuarial Disciplinary Scheme and ARGA's enforcement role
Regulatory Standards
New Memoranda of Understanding with other regulators
Local audit
ARGA is to assume "systems leadership" for local authority financial reporting and audit. The FRC will explore priorities in this area with the various Government departments and local Government.
Funding
All of these changes will require substantial resource and funding, which ARGA will obtain with levies to market participants. Given ARGA's multi-faceted role with professionals and their professional bodies, companies and (potentially) individual directors, the new funding model is likely to be both complex and controversial with consultation commencing this summer.
Speed of Reform and the Future
The FRC points out that its reforms require legislation, which has been slow in progressing to date given other governmental priorities. Its Position Paper appears designed to show it is ready to implement the legislation when enacted. It remains to be seen whether these reforms will now move to the top of the Government's in-tray…
The full report can be found here.
© Stephenson Harwood LLP 2023. Information contained on this page is current as at the date of first publication and is for general information only. It is not intended to provide legal advice.